Gut Focussed Hypnotherapy for IBS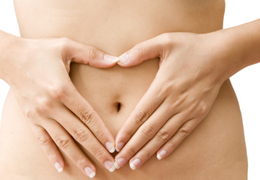 If you suffer from Irritable Bowel Syndrome (IBS) you will know how distressing the symptoms are  and how it can significantly reduce your quality of life.
Research has demonstrated that Gut Focussed  Hypnotherapy is an effective treatment for this condition and there are many research papers to support using Hypnotherapy to manage the symptoms of IBS. The pioneers of this research are led by hospital consultant, Professor Peter Whorwell at the South Manchester functional Bowel Service. Through their research they estimate that 70% of their patients benefited from Hypnotherapy.
IBS treatment involves using gut focussed hypnosis to concentrate on the bowel relieving symptoms of pain, bowel discomfort (urgency/constipation) and the associated anxiety.
Hypnosis is  a focussed, concentrated state and when achieved can be used to reduce pain, discomfort and normalise bowel function. It's all about training your mind under hypnosis to control and calm your symptoms through the  mind/body connection/gut-brain axis.
In a session I guide  into a  relaxed hypnotic state and ask you to visualise your gut, you are then taught techniques to control your symptoms which promote a calm bowel and well being. This is repeated over several sessions ( usually 6 to 8) and supported with mp3 recordings. 
Gut focussed Hypnosis for IBS is well researched, straightforward and proven to be effective (see the links below).
Although you will be using your mind to manage your bowel  it does not involve looking for psychological reasons for your IBS through psychoanalysis .
Effective In Clinic or Online:
Recent research published in the International Journal of Clinical and Experimental Hypnosis has demonstrated that Gut Focussed Hypnotherapy can be delivered effectively online,  it is only slightly less effective than face to face but this can be addressed through 'top ups'. Therefore in addition to face to face in clinic I am offering on-line hypnotherapy for IBS  and follow up with mp3's to support the on line hypnotherapy.
I have specialist qualifications in this area and a nurse/healthcare background. I have a strong interest in this treatment.  If you would like to discuss Gut focussed Hypnotherapy for Irritable Bowel Syndrome (IBS) further or book an appointment in clinic or on-line from your own home  please contact me.  I practice online or based in the Wheatley Complementary Therapy clinic on Wheatley High  Street about 6 miles from Oxford centre and just off junction 7 of the the M40 . 
Please Call 07879491882  email: hypnotherapyforhealth@hotmail.co.uk
Research papers you may wish to view
at the South Manchester Functional Bowel Service.
Further research
• Hasan, S. S., Pearson, J. S., & Whorwell, P. J. (2019). SKYPE HYPNOTHERAPY FOR IRRITABLE BOWEL SYNDROME: Effectiveness and Comparison with Face-to-Face Treatment. International Journal of Clinical and Experimental Hypnosis
• Gonsalkorale, W. M. (2006). Gut-directed hypnotherapy: the Manchester approach for treatment of irritable bowel syndrome. International Journal of Clinical and Experimental Hypnosis, 54(1), 27-50.
• Houghton LA, Heyman DJ, Whorwell PJ. Symptomatology, quality of life and economic features of irritable bowel syndrome–the effect of hypnotherapy. Alimentary Pharmacology & Therapeutics. 1996;10(1): 91-95.
• Whorwell PJ. Hypnotherapy in the irritable bowel syndrome. Stress Medicine. 1987;3(1): 5-7.
• Whorwell PJ, Prior A, Colgan SM. Hypnotherapy in Severe Irritable-Bowel-Syndrome – Further Experience. Gut. 1987;28(4): 423-425.
• Whorwell PJ, Prior A, Faragher EB. Controlled trial of hypnotherapy in the treatment of severe refractory irritable-bowel syndrome. Lancet. 1984;2(8414): 1232-1234.
Hypnosis is safe with no side effects, during a hypnosis session you will hear most of what I say and you will not lose consciousness. I cannot make you do anything you do not want to do.  Most people find the experience pleasant and positive and find a substantial reduction in their symptoms.